Carolyn Eyster Steinhauser: A Passion for Leadership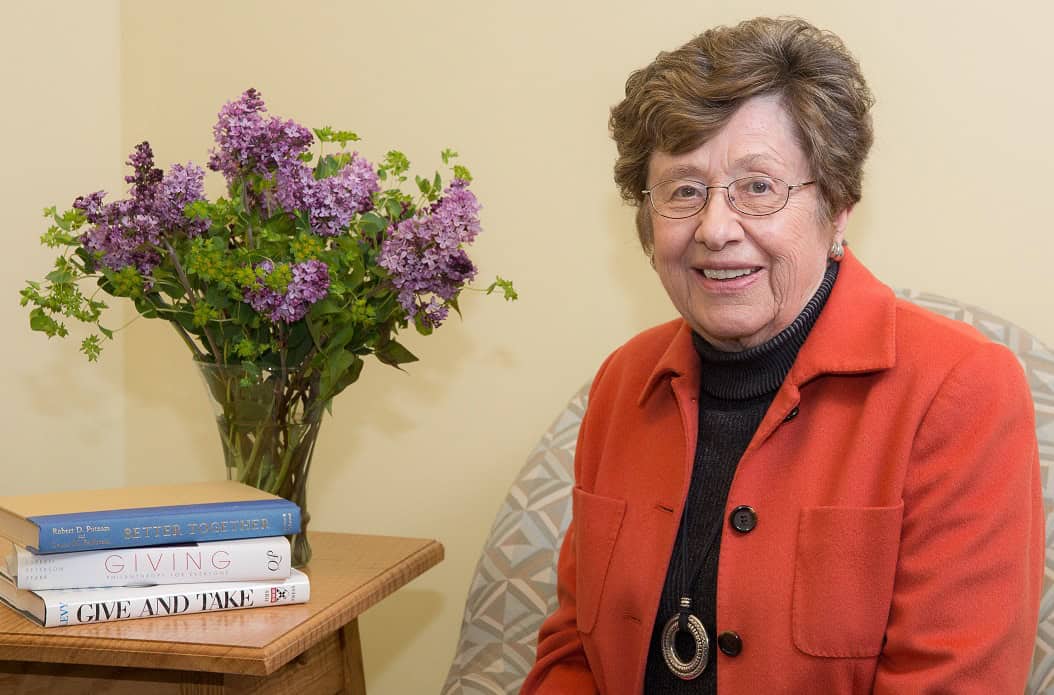 "Leadership is the capacity to translate vision into reality." – Warren Bennis
Carolyn Eyster Steinhauser has a singular passion for nonprofit leadership. From her early days at the YWCA and United Way to her work as the first executive director at YCCF to her decades as a tireless community volunteer, her vision led her to build our community's capacity to work together in new ways.
This passion led her to create the Carolyn E. Steinhauser Fund for Nonprofit Excellence at YCCF in 2004 to provide technical support and leadership development to the nonprofit partners that are so critical to community progress.
Over the years, this field of interest fund has provided strategic planning support to nearly 100 local organizations. Now it's been focusing its grant making for even greater impact. Recognizing that York County's economic vitality can ensure a thriving community for everyone, it recently awarded significant grants to build the leadership at Downtown Inc. and the York County Economic Alliance, and an advisor is committed to staying at the table as an active partner in this work.
The Carolyn E. Steinhauser Fund for Nonprofit Excellence is a lasting tribute to Carolyn's vision and strategic approach to philanthropy and will help ensure a strong nonprofit infrastructure to support York's residents for generations to come.
Meet Some of Our Other Donors